The following is an article written by Trish Stukbauer and published in the January/February 2009 issue of Today's Custom Home magazine.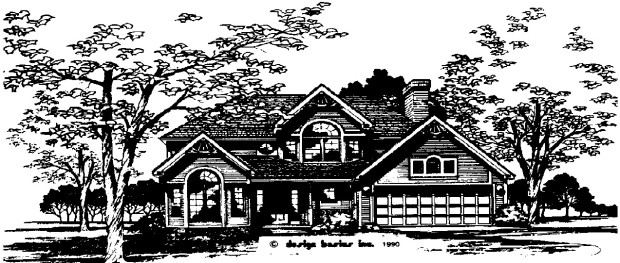 Frank Snodgrass is known for creating timeless residences of enduring beauty. To create those residences, the architect borrows from the past. "If you're building a home today, someone should be able to drive by it 10 years from now and not be able to tell if it was built then, today or 100 years ago. To achieve that, we like to practice architecture that has historic roots. Because we create architectural design based on historic styles, we incorporate details that are appropriate for each particular style of architecture. We do a tremendous amount of research to ensure that we get those details correct, which is what will help the home endure. Craftsman Bungalow, Country French and Shingle styles are all rooted in American and European history. They are the types of styles that people always come back to. There's a sense of tradition inherent in the structure," he says.
Many of the elements characteristic of those architectural styles have their roots in necessity. "A lot of architectural elements were designed to control climate. So, for example, a Mediterranean home will have a low roof pitch and wider overhangs that work together to control the amount of sun that reaches the interior. Likewise, they would use materials that were indigenous to the region, like clay for the roof tiles. A Country French home, on the other hand, would have a steep pitch roof and use a lot of stone from the surrounding countryside, whereas the French Normandy style would make use of the heavy timbers common in that area. Every style of architecture has its own rooflines, eave details and building materials.
"We also practice four-sided architecture, which in essence means that we want the home to look good and be symmetrical on all four sides. Every side is just as important as the other. We want the product to be pleasing to the eye, so we line up elements like windows and doors so you're not just seeing a hodgepodge effect. Even in an asymmetrical design, there will be symmetry within each section of the facade," he notes.
"Massing is also an important consideration. As lots become smaller, you often have a courtyard garage that's 22′ or 24′ wide, and in some cases, you may not have 22′ left on the lot for the main body of the house. The task then becomes playing down and visually breaking up the mass of that garage to focus attention on the main body of the house," he notes. The pitch of the roof and where it is sloped, the width of overhangs and diverse materials used on the facade all contribute to how the house carries its visual weight. "When it's done properly, people will ride by and like what they see, but they may not know why. These are the types of steps we take and the thought we put into each of our homes, whether they are 1,100 square feet or 11,000 square feet," Snodgrass says.