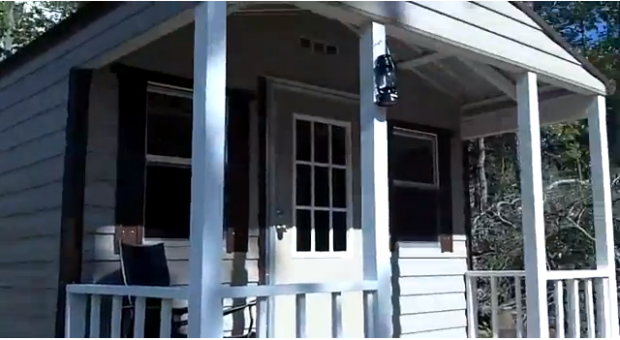 For the last recent years, the projects and demands of self sustaining houses or zero houses has been increased. Such building contractors, professionals and experts have been handful, listening to the demands and desires of their clients. The architectural beauty and innovations also inspire them. It now seems very obvious for the interested readers to jump for such articles and admire the new and improved projects.
A brief review of some self sustaining home architectural projects of 2010 have been described here.
The incredible beach in Villa, created by Robles Arquitectos is a house which is situated on a small hill above the ocean, 20km from away from town. The house stood a challenge for its architecture because it was meant to be independent and reliable self-sustainable structure around the humid environment. Having a spectacular manifestation crowded by plenty of green and self sufficient features, this residence is a dream come true.
Situated on the Venice Canals of Los Angeles, Hover House 3 is an architectural blend of style and elegance. The challenge of this task was to get the most out of outdoor space, by generating a volume that would linger above the ground level. On the whole, the project is a display case of sustainability.
Another home, built on a hill top, offers scenic beauty of the Russian River Valley. A lap pool welcomes one to stretch his muscles and have a swim here. The surrounding fresh air, cool breeze, blooming day and a bright day awaits you every morning. The most durable materials and energy efficient mechanics and engineering were used by its architect Dowling Kim.
Ecomo is just another landmark to Petro Russo and rests proudly over the land of South Africa. The architecture took the benefits of the mesmerizing landscape and created a masterpiece that seems to be a blessing in disguise. Having all the eco-friendly features, it is supports green, sustainable and zero energy home offers the best of contemporary and inventive luxury design.
Next in the list comes another sustainable residential marvel, "Home for Life." Surprisingly, this home brings into being more energy than it consumes. This piece of construction is an active house, declaring low energy consumption and a "low-carbon future" in the field of architecture. The confident project comes from Danish architects AART.
It has been to our knowledge that a few people fear that the addition of solar panels would affect the architecture design in a negative way and get them a hindrance in their designs and styles. However, in the case of Chuckanut Ridge House things seem a little conflicted. The simple yet intelligent house was designed by Prentiss Architects and is located in Washington State. The panels are independent, house facing south giving the complete construction an asymmetrical design. This surely serves an original alternative solution.
We see that architects everywhere, are trying to create a self-sustaining home which suits your requirements and supports your growth. This is basic fraction of the sustainable model because home is not just a place to slam through to change your clothes or catch a power nap. Home is your base, your safe spot and a reflection of who you are.