A framing plan shows the layout of the primary Structural system. Examples of structural elements Include: joists, beams, ledger board, posts, footings, Stringers, treads, and the type, size, and spacing of ledger Board fasteners. Figure c5 shows an example of a Typical deck framing plan.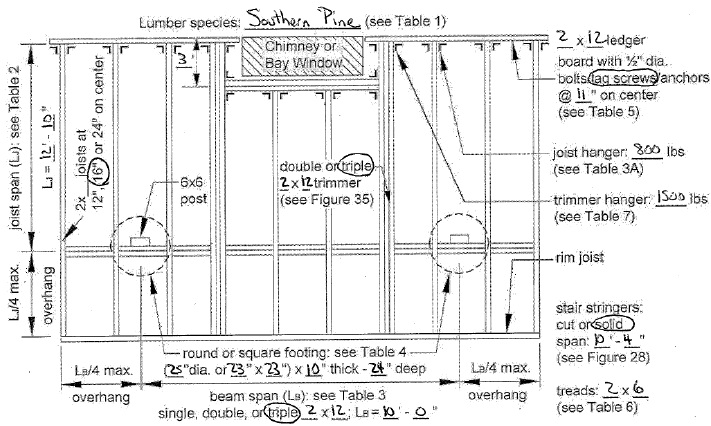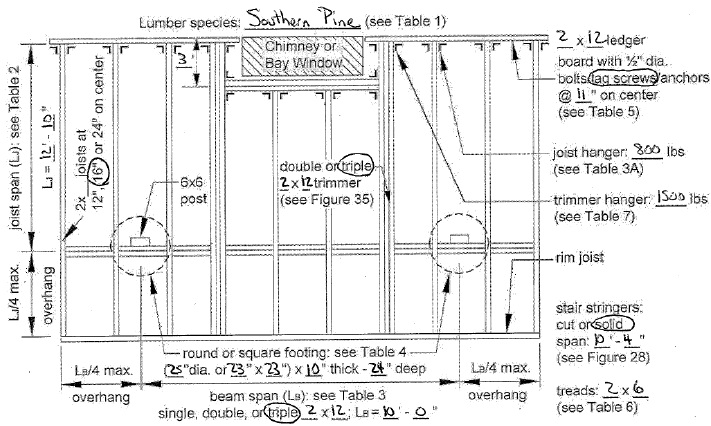 JOIST-TO-BEAM CONNECTION
Joist-to-beam connections must be installed to handle Forces in several directions. Options 1 and 2 handle Gravity loads through bearing of the joist to the beam, While option 3 requires nails to resist these downward Loads. All three options have been evaluated to ensure That an uplift load created by a 220 lb point load at the End of a cantilevered joist will be resisted.
Manufacturers regard connectors with missing nails as Mis-installations and do not recommend they be installed As such.