With nowadays concern over the environment threats, a concept that started in the seventies', have grown over the years and with more public awareness, now property investors are becoming more conscious, right from material selection to construction labour, maintenance to renovations and finally demolition, everything and every technique that are environmental friendly and thus minimising environment threats. More and more authorities and committees are being setup as watchdog over the limit to threats that building and construction can indulge and so to avoid legal issues and increased project costs, leading to more consciousness.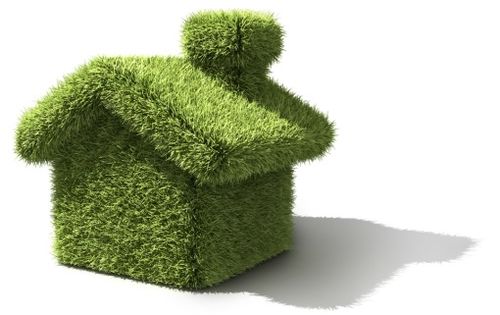 To begin with water, energy and material optimum and efficient utilization can be the initial steps. Using of water recycles plumbing systems and limiting water wastage with low speed fixtures are possible tips. Efficient lighting fittings and excess lighting fixture eliminations can reduce energy wastage. Reusable and recyclable materials can reduce the material abuse. The use of compost bins and paper reuse and recycle are the easy tips but quite effective apart from other efficient measures.
A sustainable house is that house that can conserve energy and the resources and the natural forms of energy like wind, solar, air etc is kept at its maximum. Try to use products which have low volatile compound as then the content of chemicals is very low. The bench tops made of materials like glass which is recyclable which can be recycled can be used in the kitchens and the bathrooms. The timber which can be recycled can be used in the cupboards and cabinets as well as on the floors.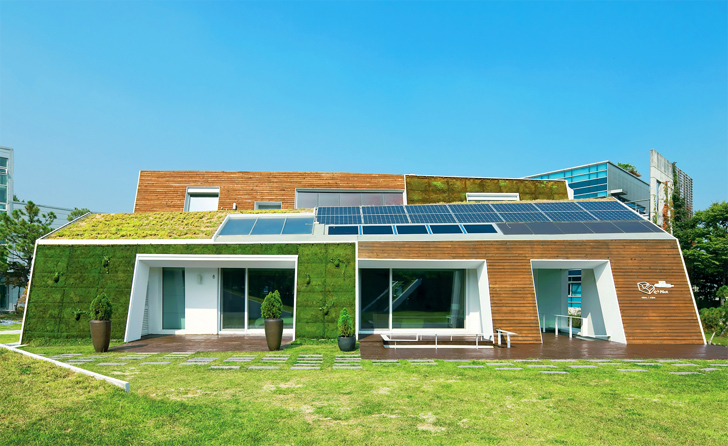 Utilizing the solar energy in whatever way possible is an effective method. Uses glass for the window and door panes which can insulate your full room. This will help you to maintain a very soothing temperature in the room. Use the paints which are based on water when you are thinking of painting your room. In matter of lighting use lights which saves lot of energy. LED lights are said to be very energy efficient. However besides all these try to keep the rooms fresh and airy. Such houses are indeed environment friendly.
What should you know about green construction?
Our planet is under a lot of stress due to pollution and global warming. We must all do our bit to make sure that the environment is safe and there are enough resources for the future. Eco-friendly home living and green thinking has lead to the development of green construction. Green construction is something that every construction company is considering these days.
To use recycled and sustainable building materials, less power sources, using maximum amount of daylight and reducing night work to save energy are some of the main elements of green construction. Buying sustainable materials online and from local dealers is something which needs a keen and patient mind. Some of the sustainable and eco-friendly building materials are cork, some metals, bamboo, coconut products, etc. Using eco-friendly construction material is a way of sustainable development. Many people can even get loan discounts and deals if they have used eco-friendly technology and materials in their homes.
Creating jobs in the world of green construction
Preserving the environment is the call of the hour in the world and many people are finding their way into occupation related to the environment. Any job that is related to preservation of the environment in any way is termed 'green-job'. Construction industry has witnessed a resurging change in the type of building trends. More and more countries are putting limits on building licenses if not a green building. Green buildings are specially designed by architects in order to conserve resources like water and energy.
Renewable resource energy production units are to be a part of these buildings and the landscape should stick to the natural habitat as much as possible. More and more graduates with design and management skills are finding themselves recruited by green construction companies. With the Green Jobs Act by President Bush, more green jobs are created in the economy and fresh graduates are welcome because of skill and responsibility.
Are you on your hunt for green housing products? Well, it's good that you are considering the "green" options and the good news is that there are a good number of eco-friendly or green construction materials to go for.
You have the recycled products which are made out of recycled products assuring no wastage. You have the examples or polymer or rubber roofing here which imitates the slate roofing yet weighs much less & demand less maintenance. You can even have your countertops made from recycled concrete or glass which ensures solid environmental protection with no compromise on the beauty of the décor.
Then, you have the lumber options. If you prefer a wooden build or décor, it's advised to go for wood from managed or certified forests- avoid the old timbers or wood from the endangered hardwood species. Bamboo is again another viable green construction material- its attractive, durable and eco-friendly.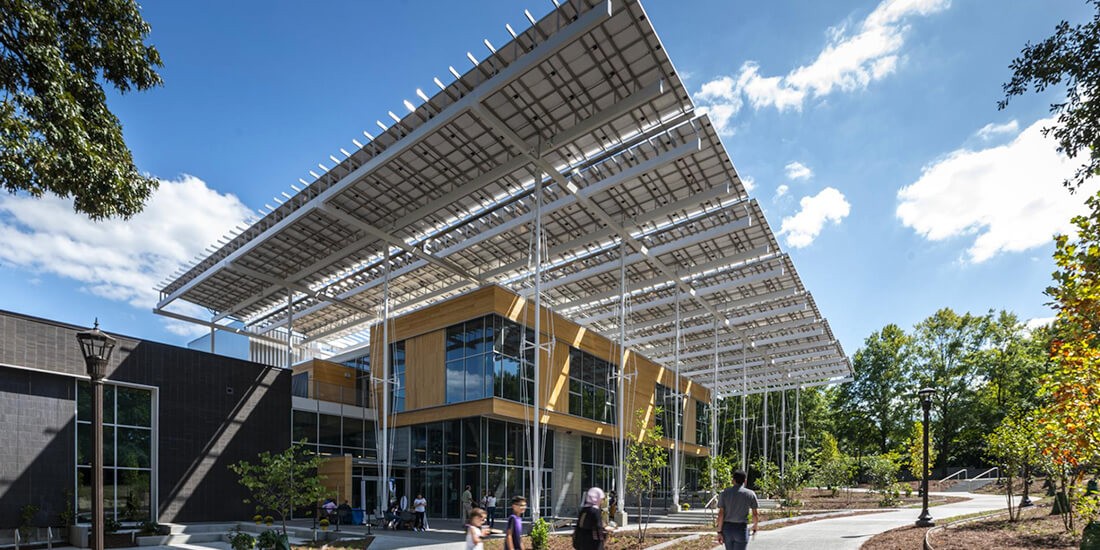 Things to see in a green construction project
Of late most construction companies are shifting to methods which are less harmful to the environment. These methods are termed as green methods. Well you can judge whether a particular construction project is green or not just by investigating few of the most essential things like the energy source, methods employed and the materials used. Many construction projects now has shifted to the use of solar energy to meet the energy requirement in the complete project site. This is done by installing solar energy capturing plates in the open part of the project.
This conserves the conventional energy sources thereby causing no harm to the environment. Materials employed in the construction should be chosen carefully by looking into their constituents and composition. This should be done by to protect the environment. Also the methods employed should be environment friendly and should cause less or no harm to environment. This can be done by taking preventive measures to reduce releasing of waste materials to the environment.