Have you bought a new house? Are you renovating? Having trouble deciding what types of tiles to use? Don't worry, you are not alone. Just keep scrolling down and see what you can do with a natural stone.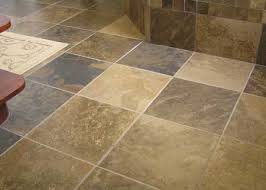 Natural Stone
Natural stones are geographically existing stones which are used for decorative purpose in monuments or constructions used along with gemstones. They can be either produced or dug up.
Basically the following types are usually used and produce:
MarblesGranite
Sandstones
Slate
Flaggy Limestone
Quartzite
Terracotta
Flagstone
Travertine
Split face mosaic
Why a smart choice?
You must be wondering why use something so ancient? But it is not. You will startle to see the benefits of natural stones. So just keep scrolling:
• Not too much work
Worried about cleaning? Don't be. After proper installation, it is very easy to clean. Just dust it or use a vacuum cleaner or just sweep it and then just mop the tiles. If there is a stain, just call the manufacture cleaners and your tiles will be good as new.
• Use it anywhere and everywhere
There is an orthodox believe that tiles can only be used as kitchen and bathroom flooring but it is not true.
You can use it in walls, ceiling, tubs, showers and floors of any part of the house or also in columns, table tops, counter tops etc.
See now your house will not look a little too multi-coloured.
•Save some bucks
Thinking of money? Using natural stones, is just one time investment. Once properly installed, don't worry about changing them for years.
Also, natural stones increase the value of your house.
• Healthy
Healthy, seriously? Yes it is. Dust doesn't settle on natural stones easily. So, it is amazing for asmathatics and also people who are allergic to dust.
Not just this, it has a natural way of keeping the house warm which is good for human body as human body's temperature is a little higher than that of the surrounding.
• Lot of choices
As you have seen above, you have lots and lots of choices. Cheap, expensive, various choices, different colours etc.
• Your own colour scheme
Colour problems, no problem. Now that these can be synthesized, you can get whichever colour you want.
• Up scale
It is so popular that everyone wants it. Once you're done, just flaunt these tiles away.
• Get what you want
Fitting problems? Hey, it's ok. Natural stone tiles come in a number of sizes. Not just this, you can mix and match these tiles and create something totally different.
• Homely
Its natural, it's homely. The natural tiles have their own special shine, giving your house a more homely warm feeling.
• Think about the environment
You know what, it is environmental friendly too. It is a good conductor of heat and so does not interfere with the natural processes too.
• Timeless
It is formed by natural pressure, so every design is different. It is a different kind of modern art which is unique as well so it never goes out of style.
So, what more do you need. Your house is important, so make the right choice.