Construction locations are naturally dangerous and avoiding a construction accident is the obligation of everybody on the site. The best way to avoid a construction accident is to implement and put in force safety rules and protocols and make sure that all laborers are cautious and properly trained.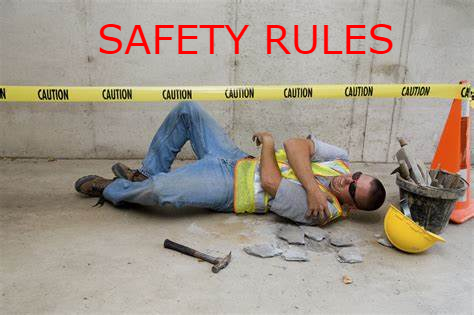 A number of mishaps involve electricity. Situations involving electricity include things like exposure to utility lines, insufficient ground-fault protection, insufficient grounding, misuse of machines, and ultizing extension cords incorrectly. To make sure the safety of everyone using electricity, all employees and folks on the spot really should be trained on the proper use of all electric powered equipment and extension cords and made conscious of the spots of exposed power lines.
The number one reason for fatalities on construction sites is falls. These generally take place around unprotected sides, walls, and flooring holes; on scaffolds which are built incorrectly; on unguarded steel girders; and from improper use of ladders. To protect against a construction accident, ensure that all possible fall areas are properly indicated with signs and that openings are encircled with safety rails. Also ensure that scaffolding is constructed according to the manufacturer's specifications. The most typical fall injuries are associated with ladders, so continuous monitoring of ladder usage is one of the most critical things to do on the construction site.
Another significant reason behind injury and fatality on building sites is men and women being struck by items which are typically extremely heavy. These types of accidental injuries typically involve motor vehicles, dropping or flying items, and whilst constructing masonry and cement walls. Most of these can easily be prevented with signs and basic safety practices such as signaling when raising heavy objects overhead.
Excavation and digging accidents are an additional major concern. These accidents usually take place during excavating and involve hazardous placement of dumped earth, insufficient support of trench walls, failure to inspect reinforcement tools, and lack of protective systems. These mishaps involve more than just being buried and also include asphyxiation because of insufficient air, inhaling poisonous fumes, and drowning. Again, correct use of equipment and training are the key to safety.
Careful Workers and Training
The most effective way to protect everybody on the site from mishaps is to hire employees who are very careful. Laborers who are consuming alcohol or drugs, or who've a history of insufficient care and caution on construction sites shouldn't be allowed to work on hazardous construction sites. Furthermore, worn out or over-worked workers are additionally a risk to everybody on the site.
Continuous instruction on all machines are the next most effective way to ensure basic safety and avoid a construction accident. Workers ought to be re-trained as needed in the use of all equipment they operate. Additionally, overall site safety should be part of each work day's start of shift safety meeting.
With understanding of the safety concerns on the site along with ongoing training, construction accidents can be easily avoided.